Asad Saghafi
Treasurer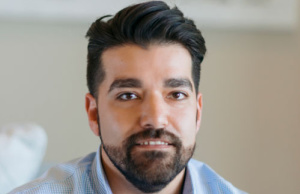 Asad has always had a knack for business. It started before his teenage years, mowing lawns, reselling candy bars to his school friends, and years of working at his family's Jeep Dealership. He always knew something business-related would be his calling. Asad has almost 15 years of public accounting experience, primarily as an external auditor and tax accountant, which gave him the opportunity to work within multiple industries. It was early in his career in public accounting when he found a passion for Real Estate. Not only has he provided services to clients in the Real Estate industry, but he has had multiple investment properties, renovated and flipped homes, and continues to grow his rental portfolio.
Asad earned a Bachelors in Accounting from George Mason University, Masters of Science in Taxation from American University, and is a licensed Certified Public Accountant (CPA) in Virginia and North Carolina. He realized what a fantastic opportunity there was to combine his personal experiences and passion with a company such as SAGA. He knew he wanted to call the Outer Banks home from his first visit to the SAGA offices. In 2021 he took on the role as treasurer for SAGA Community Focus.
Aside from Real Estate, Asad also enjoys spending time outdoors, having lived most of his life on a 10-acre farm. He enjoys gardening, all types of sports, visiting his family in Northern Virginia, and spending time with his puppy Bella.
We are honored to have him as Treasurer for SAGA Community Focus.